English articles
Official definition of Art Therapy by the Czech Association for Arttherapy - ČAA
Art Therapy and Art Psychotherapy are therapeutic disciplines using artistic means and creativity to support self-development, personal growth and healing. They help to overcome and integrate psychological and health problems through the visual creative process and the therapeutic relationship between client, creation and Art Therapist. Art therapy belongs to the creative non-verbal therapies and is an inter-disciplinary profession used in the field of healthcare and in psycho-social contexts.
The first step in the development of the art therapy was done with the research of the art production of mentally ill people to help to find their diagnosis. The Art therapy started to be used as a specific therapeutic method together with the progress of psychoanalysis and other schools in 30th and 40th of the 20th century. Pioneers of the Art therapy were mostly artists with psychotherapeutic background. They were searching for possibilities to connect the art work and psychotherapy and its meaning for the the treatment (M. Naumburg, C. Lewis, E. Kramer and others).
The Art therapy does not have clearly pronounced professional status and rules so far. There are artists, teachers, psychologists or doctors who use the art therapy in their work. It is possible to study art therapy in the Pedagogical Faculty of the University of South Bohemia, some pedagogical, philosophical or medical schools. The Czech Art Therapy Association organizes The five years self-experienced training and guarantees different kind of training and workshops to acquaint people with art therapeutic techniques.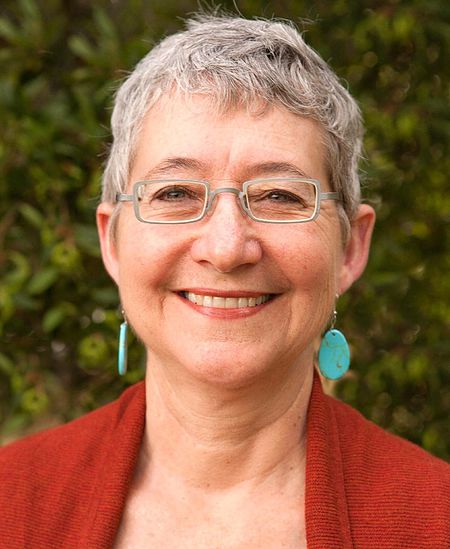 In spring 2014 I traveled to California and I had a wish to meet with some colleague and talk about art therapy in USA. I would like to thank to Barbara Petterson who found a time for our meeting and helped a lot that this interview could happened. Andrea Hanzlová
AH: You work in different fields of therapy, such as family therapy, but first let's focus on art therapy and what it means in America, because in some countries art therapy is drawing, painting and clay, and others such as music therapy and dance therapy are something different. Do you use the phrase "expressive arts"?
BP: In the US, most art therapy is similar to what you said. It's painting, drawing, clay, collage, different visual arts, and when I went to school at Notre Dame de Namur University
in Belmont, California, that's what most of the training was. I did have a teacher who was an expressive arts therapist and we also learnt to do movement and singing, poetry, a variety of
things, and there are many art therapists who use other modalities. I use music and singing in my work often, but we also have music therapists here, dance, drama, and expressive arts therapists so we're still kind of two different things with people learning from each other and using what makes sense.